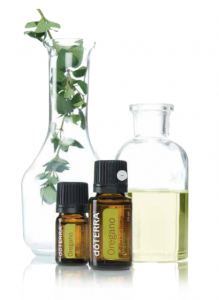 One great source of natural remedies that I recommend to my private clients is essential oils.
They are so easy to use, extremely safe, yet very effective if you get oils with high levels of the therapeutic elements still intact.
After looking at numerous sources, I finally found a company that has what I believe to be the highest levels of purity and therapeutic value, and everyone is loving these oils.
Home health care was never so easy, so try them for yourself now!
The company name is DoTerra
There are two ways to get the DoTerra Certified Pure Therapeutic Grade Essential Oils
1. You may simply go to www.MyDoTerra.com/DennisPrice
Click "Shop for Products"
Place your order.
**There is a place to "Log In" which you can just skip over and go to checkout.
The log in is only for those who receive wholesale pricing (see below if interested).
2. The second is to purchase at wholesale. For $35 you receive your own website just like the one you will see here.
This is similar to buying at a discount with a Costco membership. There is no obligation or minimum to purchase this way.
Go to www.MyDoTerra.com/DennisPrice
In the upper right hand corner, Click "Join", follow the prompts as follows…
Step 1- Simply leave that as the default- "Join as a New Independent Consultant"
You never have to do any consulting, but have the right to buy at a discount.
Step 2- Has my info in there already
Step 3- Fill in your data (this is a totally secure server)
Step 4- Choose a user name and password.
** Please write this down for future reference
Step 5, 6- Check the boxes
Step 7- Choose your initial order.
You can simply do the $35 to register for 1 year of discount buying, Most people choose the Family Physician Kit – It is a great deal with oils everyone can readily use (the $35 enrollment is included in this initial order!)
To compare these options, simply open another browser window, Go to www.MyDoTerra.com/DennisPrice and use " Shop for Products"
Step 8 is optional- If you love the oils and will order regularly, you can accrue bonus credits for free oils by setting up an automatic monthly shipment.
You can change these orders anytime you like.
*** If you like to share with others, this company has quite a great arrangement where you can build your own business sharing with others how to share the oils with their friends, family, and contacts (this is where the 'consulting' happens). You set this up the same as number 2 above, and maintain a minimum $100 monthly loyalty rewards order. This qualifies you for several additional types of bonuses and commissions.
** If you desire additional income and choose this option, please contact me so that I can coach you on getting the most from this simple, yet awesome business opportunity. It is easy to share, and we have LOTS of resources for you to become as successful as you want!
Check out www.builddoterra.com for examples of some videos making information available to help you keep learning more about these great home health care products.